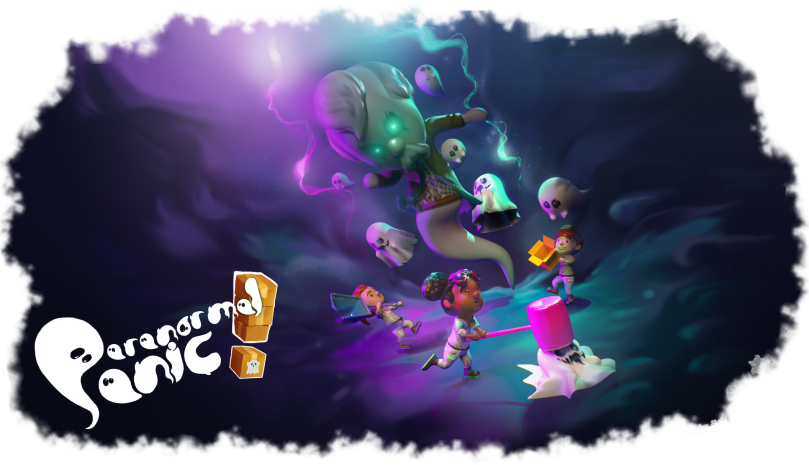 Paranormal Panic!
A downloadable game for Windows
Paranormal Panic is a wacky 3D couch co-op experience, where you take ownership of Panicville's first and only paranormal investigation team. Playing as one of four characters, you accept contracts from the town's inhabitants, to capture the entities that haunt their town. As an inexperienced team, your methods are 'unorthodox' but effective, as you hunt the ghouls with a range of common household tools, leaving havoc in your wake and becoming more of a nuisance than the ghosts you were tasked with removing. Focusing on a co-op experience, Paranormal Panic requires a controller to play, allowing up to 4 people to join in on the fun to tackle the level together. Featuring a destructible environment, co-op capture mechanics and a graded scoring system, Paranormal Panic emphasises player interaction, allowing you to help or hinder your friends as you work to remove the ghouls haunting the town, each level culminating in a boss encounter with unique mechanics and challenges to overcome.
Install instructions
Unzip the download and run the contained .exe. Please be aware Paranormal Panic! only features controller support - please ensure a controller is connected when playing.